Designers come to LettsArt to sell their designs and build a thriving design business.
LettsArt is for all kinds of designers - both physical and digital designs. Designers can build their very own design studio - online. It makes the process simple with our secure payment system and NFT's included. It is free to build your gallery, show your designs and use our software. We only take a commission on the designs you sell through LettsArt - and you keep 90% of the revenues.
"As a designer I wanted to spend more time on my own creative designs. I always dreamed of having my own label or design studio. Now any designer can - on the Web!"

Dorian Tirelli, Digital Designer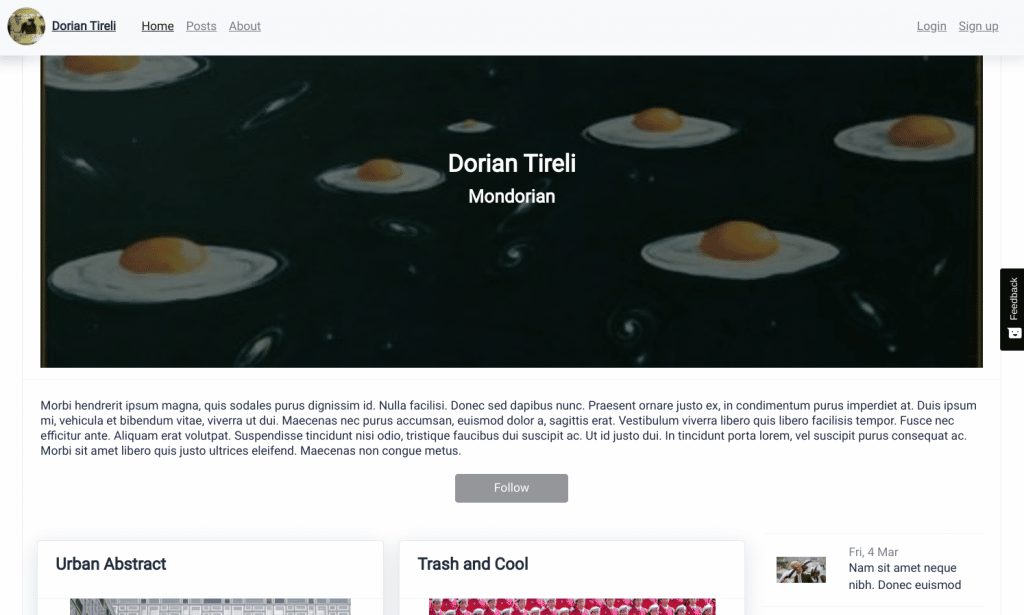 A gallery – on the Web, with NFT's, email and automatic payments.
LettsArt's simple system lets you create your design studio and gallery on the web, with email, so you can find new supporters and always reach your existing fans.
Selling designs online made simple.
Choose which designs you offer for sale and the designs you just want to show off. Zero tech knowledge required. We take care of everything except the hard part (the design work itself).
Switching to LettsArt takes less than 5 minutes.
Setting up your profile, design gallery and online payments takes no time at all. Import your mailing lists from WordPress, MailChimp, TinyLetter, Ghost, and more.
---
Switch to LettsArt now.
It takes 5 minutes to setup your gallery, payment system, mailing list, and posts.