Most LettsArt users will have noticed a number of visual changes to their LettsArt gallery website over the last week with the rollout of LettsArt 1.5. The latest LettsArt update has several new exciting features including: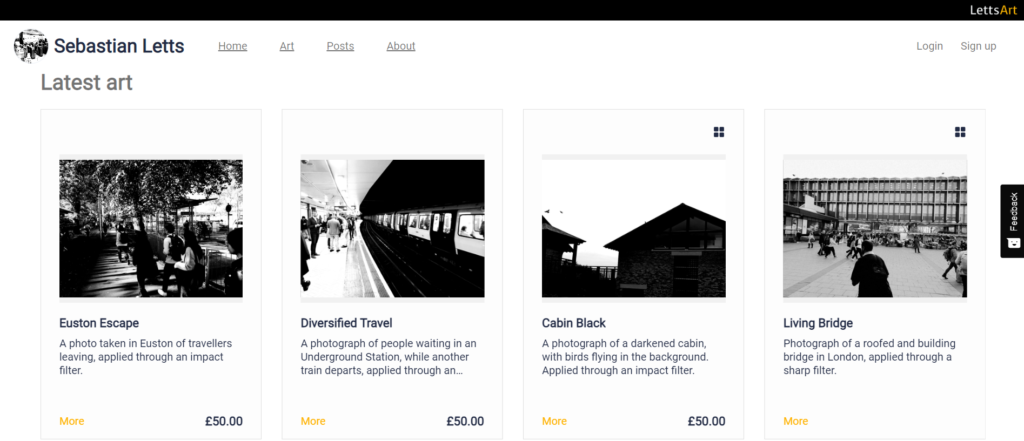 An advanced mobile experience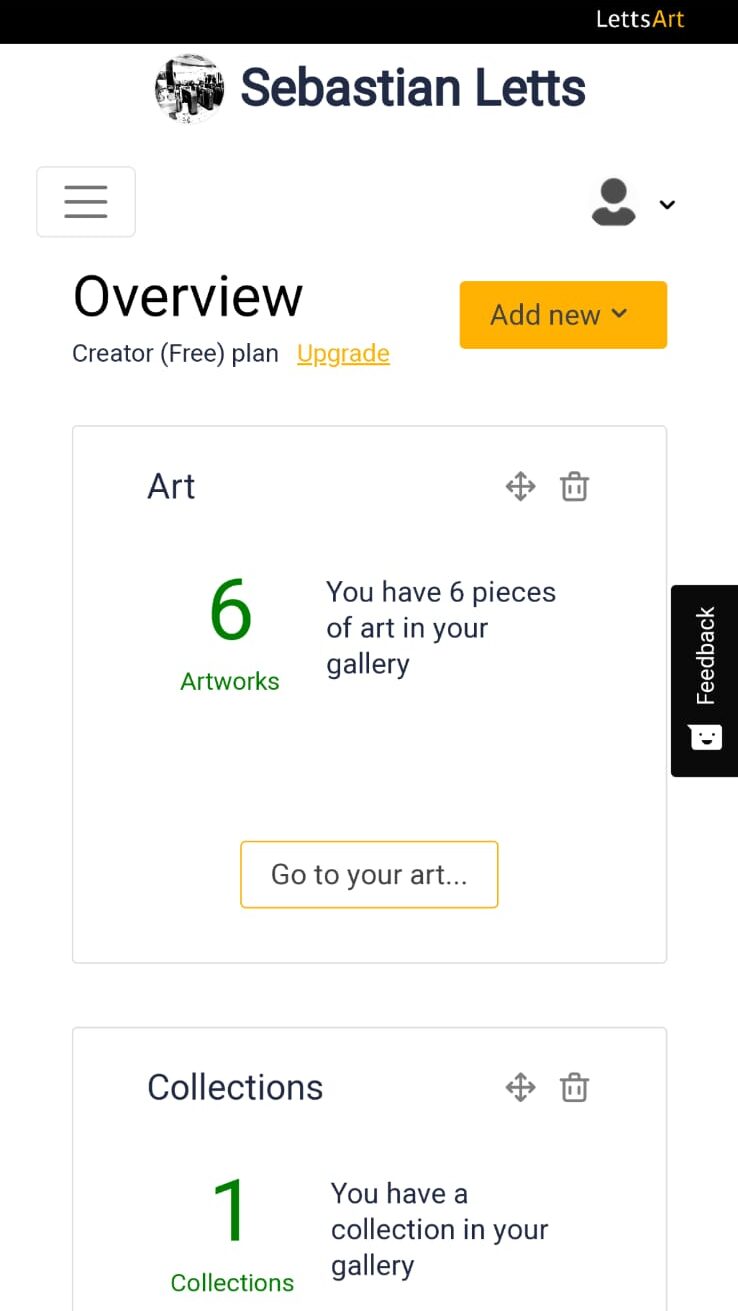 Working on your art gallery website with your phone is simple and effective, giving you freedom to edit your work as you make it.
Increased social media integration allowing you and your viewers to share your work on social networks more effectively than ever.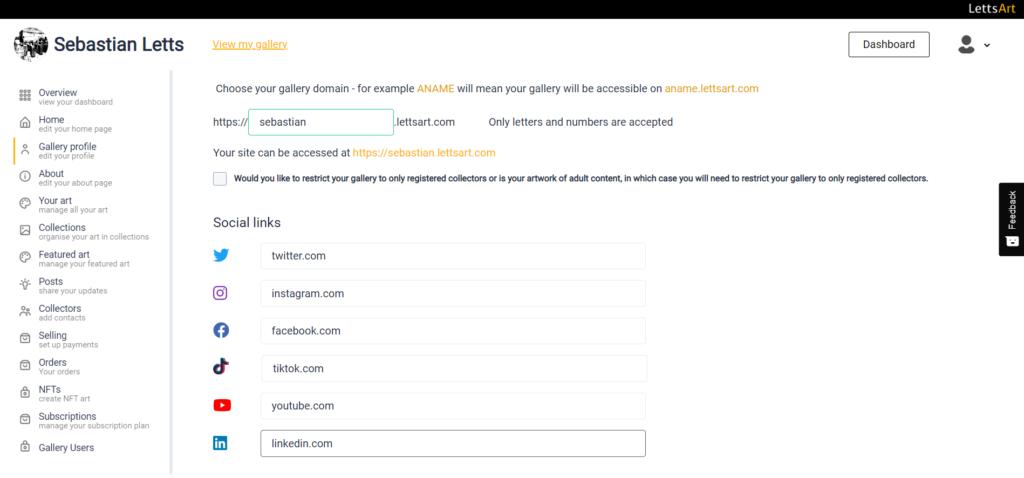 Now you can add your social media links to your gallery homepage, and collectors will be able to share art that they like easily to their socials from your artwork lightbox.
A full upgrade to our NFT and digital art features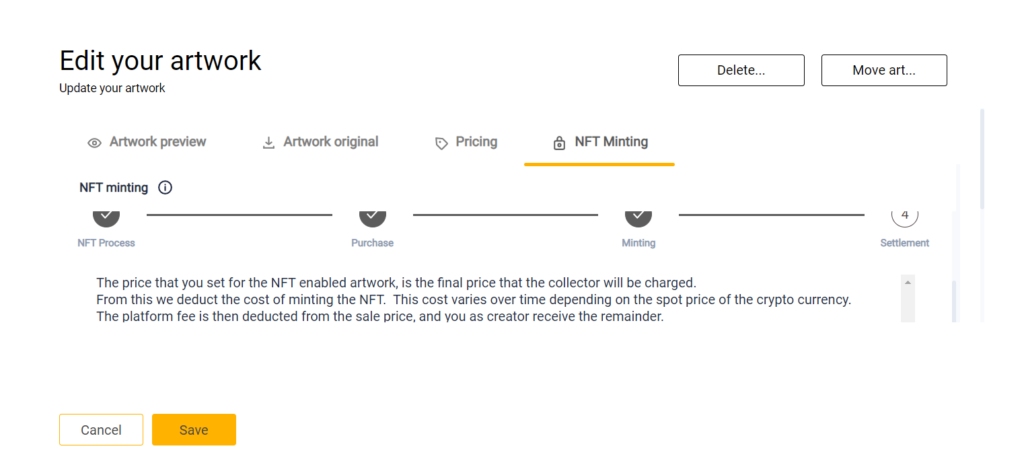 These changes in particular will make the process of minting your NFTs even more seamless and require less tech know-how to complete. We have also significantly reduced your minting costs making NFTart more cost effective than ever to produce. The changes will also simplify allowing you to place your NFT art on other NFT marketplaces across the internet. First up is Magic Eden.
We are also partnering with another LettsGroup venture LettsCore so that we can add even more exciting features for managing your art, pricing and catalogue in one place at LettsArt and selling it across numerous other online outlets and marketplaces. This will be supported by LettsCore's proprietary tech as Web 3's futuristic content management system.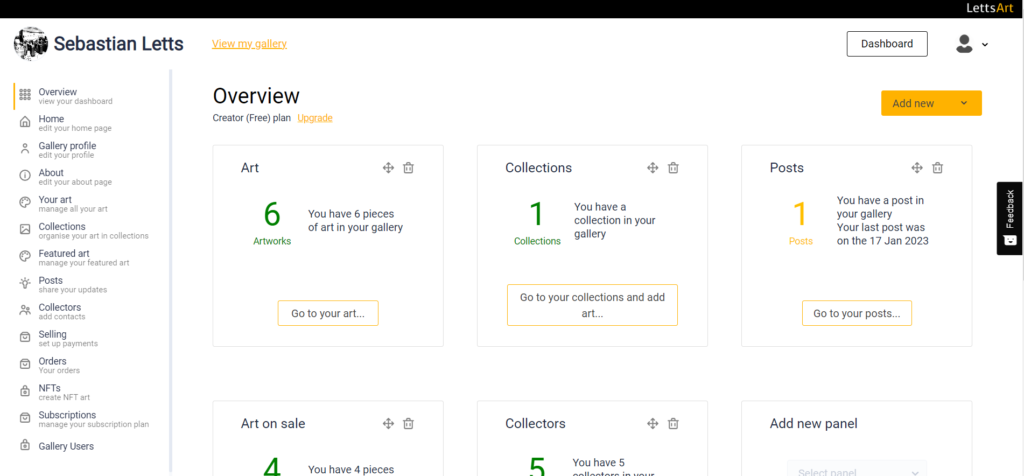 Try it and let us know what you think. It's easy to share with other artists you know who would benefit from LettsArt too, using our enhanced social tools. It's all at https://www.lettsart.com/.